Credit Assessment Fintech Organization Case Study
Project Scenario
The client required a standalone system that could analyze the creditworthiness of applicants using behavioral patterns and other characteristics. Emvigo provided a SaaS credit assessment tool that uses psychometric evaluations or device data collection to create a universal credit score, which is calculated by collecting privacy-consented metadata from the user's device and can be completed in under a minute with results returned in seconds. The tool is targeted toward character traits associated with creditworthiness and was created to address the lack of productive credit history availability that resulted in the drain of worthy applicants.
Our Client
The UK-based Fintech Organization wanted to enable credit access for people based on personality traits and willingness to repay. They required a solution that uses advanced data science to assess these traits. The organization possesses industry expertise and has been leading financial technology companies for the past two decades.
Client Testimonial
Emvigo goes the extra mile to get things done because they can see the medium-to-long-term benefit of the tasks.
– Emvigo Technologies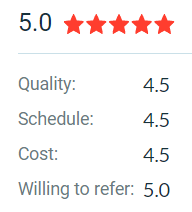 Our Solution
Emvigo's SAAS-based credit assessment system aims to provide safe credit to more people by collecting or creating data that informs their models. The system works with lenders globally to support their social responsibility and ESG objectives, making credit assessment fairer, more accessible, and more predictive by bringing alternative data into the mainstream. The simple yet powerful tool uses psychometric evaluations or device data collection to calculate a universal credit score based on character data.
Our Takeaway and Milestones Covered
Emvigo has been associated with its clients for 1.5 years, and successfully onboarded several customers, expanding business to other geographies. The MVP was completed in 3 months, with the first customer onboarding in the 4th month, production development completed in 6 months, and app development completed in 3 months.
| | |
| --- | --- |
| Customers Onboarded | 10+ |
| Deployments in a year | 30+ |
| Test Cases | 1500 + |
| Lines of code | 100000+ |
| Commits | 15000+ |
| Dedicated team | 5 |
Problem Statement and Our Inferences
Traditional lending procedures require loan applicants to provide tax records, credit history, financial statements, and legal status. However, low-tech and low-literacy clients worldwide frequently lack a suitable credit history, verifiable financial statements, and collateralizable assets. This issue is compounded in emerging markets where there is a lack of sufficient financial sector infrastructure. Financial institutions often rely on excessive collateral requirements to reduce risk, preventing many people from accessing the financial system. The rise of fintech has enabled financial institutions to accelerate MSE lending profitably and cost-effectively.
Intrinsic Need Of Customers: The aim is to provide character-based Credit Scoring Solutions for Banks, Digital Lenders, Neo & Challenger Banks, BNPL, and Asset Financing.
Extrinsic Need Of Customers: An alternative for thin-file loan applicants to be assessed for Credit Worthiness.
End customers: Thin-file loan applicants (i.e., zero or low credit history).
The Emvigo Approach and Delivery Process
Emvigo's dedicated team of professionals collaborated with the client to define the project scope and goals during the discovery phase, leading to accurate estimation. The team used Agile methodology with 10-day sprint cycles for development and QA testing, multiple instances of load testing, and timely production releases, completing the platform's development and testing ahead of the roadmap. The platform was ready for customer onboarding within six months, and tools like Monday.com and JIRA were used to manage the project's progress. Emvigo offers flexible confidential computing solutions to business customers who need to protect their ML models and data. This approach allows customers to choose from cloud-based or on-premise solutions depending on their needs. Emvigo's confidential computing solution includes score calculation, device, and psychometric data management.
Products we came up with to Analyze the Creditworthiness of an end user:
Emvigo's psychometric credit assessment generates credit scores based on personality and behavior, providing an alternative for thin-file loan applicants. The solution uses simple, gamified assessments to create first-party character data that reflects one's creditworthiness.
Emvigo has developed a low-friction user experience that collects privacy-consented metadata from the end user's device to generate credit scores based on personality and behavior. The solution provides valuable insights that can be used to predict risk, and it takes under a minute to complete, with results returned in a fraction of a second.
The Milestones and Challenges we resolved
Challenge 1-API timeout from Kubernetes cluster.
Challenge 2-Working issues within API Gateway configuration.
Challenge 3-Expectation of processing scores in 10 second time period.
Check out our full case study to see how we resolved these challenges.
Techstacks we offered
ReactJS, NodeJS, Python, and Flutter (Mobile), Kafka, MongoDB, AWS resources, Kubernetes, Redux, Striking Dash ( Template), AWS Cognito, serverless, secret manager, lambda, cloud watch, and AWS events.
What's next?
There are plans to expand the solution to multiple countries in Q2 2023, add features to enhance its product's value proposition, stabilize the product for 100 customers in the next year, and improve its business intelligence dashboards and analytic report engine using QlikView. Additionally, there are plans to introduce observability and monitoring using cloud monitoring solutions, offering a customized plan and independent environment for partners to execute their ML models, provide a secure path to transfer partner-owned data to their premise, automate testing activities, develop standalone Flutter apps, provide data egress to external systems, and improve data model accuracy.