Fueling Tech
Innovations Since 2012
Emvigo Technologies was founded to help businesses transform through innovation. With digital in our DNA, we have a single focus: To help our clients grow by harnessing the power of technology.
From day one, we knew that true success lies in being more than just a vendor. We wanted to be partners, working hand-in-hand with our clients to navigate their journey in the digital era. Embracing this ethos, Emvigo set out to build strong, enduring relationships that became the cornerstone of everything we do. Clients aren't just numbers to us. They are the heroes of our story, and their satisfaction is the true measure of our success.
Whether you want to turn your ideas into profitable realities or solve your biggest challenges using technology, Emvigo is a name you can trust. Our experience, expertise, and ethics are dedicated to your success.
Our Values Define Who We Are
At Emvigo, we are on a mission to help businesses transform into their best versions through our robust and agile technology solutions. Blending our strong technical capabilities with our deep compliance and security expertise across global markets, we aim to be tech partners committed to our clients' growth and invested in their success.
Our vision is a boundless horizon where Emvigo emerges as the unrivalled collaborative partner, transforming business needs into tech marvels with top-notch ROI. Fueling our entire team, we strive ceaselessly to refine skills and processes, harnessing cutting-edge tech to elevate clients' businesses into profitable models.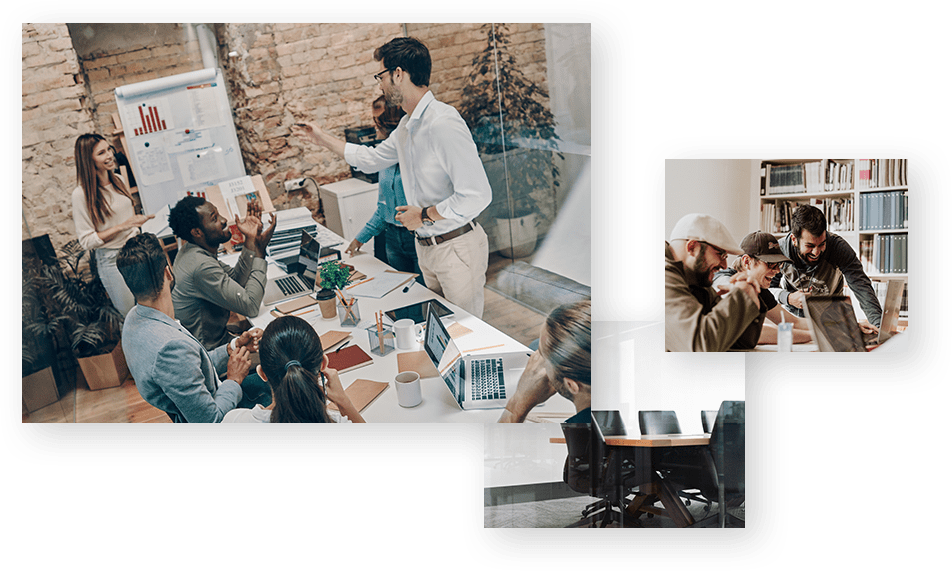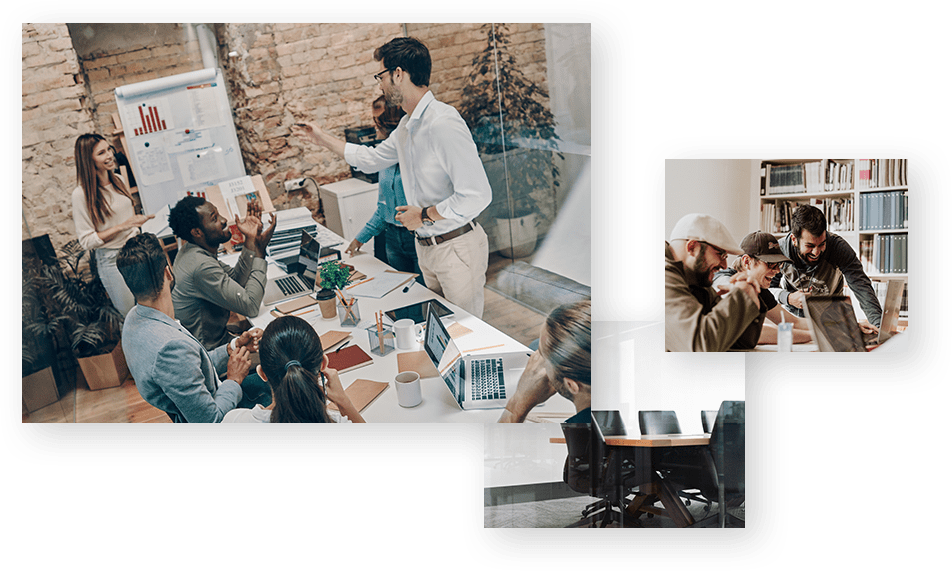 Recognitions We are Proud of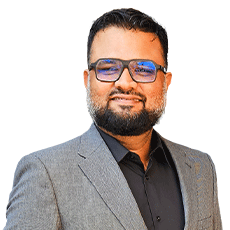 Sanjay K Menon
Chief Executive Officer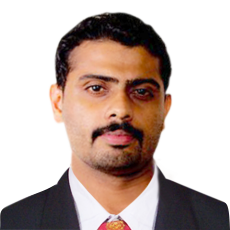 Kenneth Wilson
Managing Director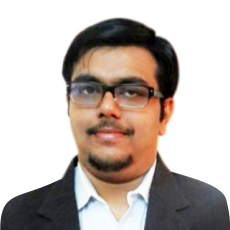 Anoop Eledathuparambil
Chief Technical Officer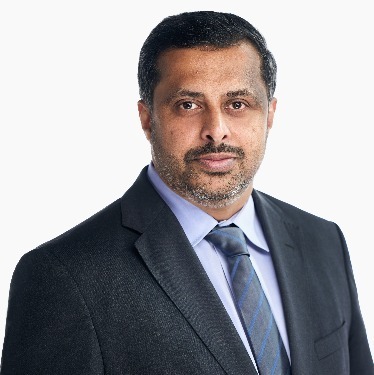 Mohan Sasikumar
Board Advisor Business Strategy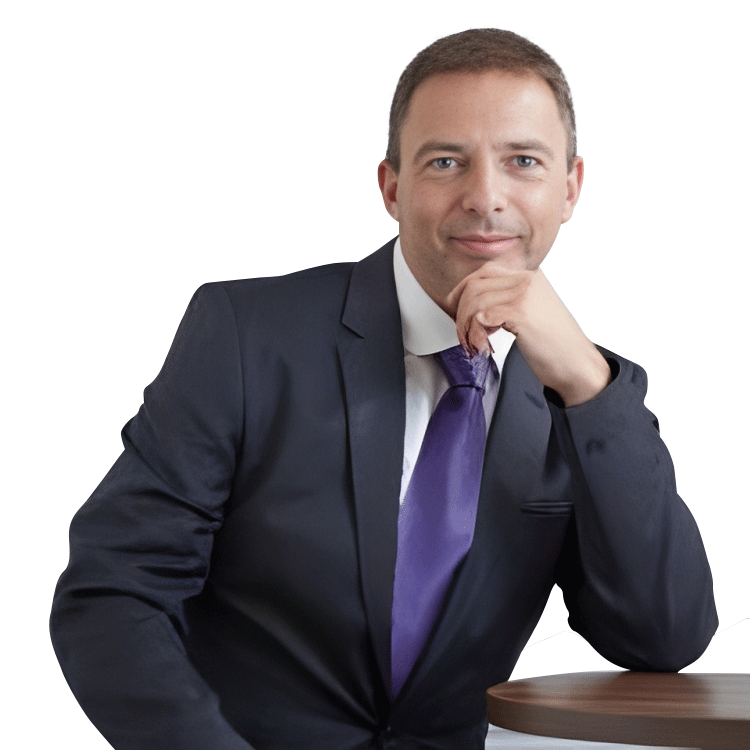 Robert Plartus
Director, United Kingdom
2023
Our journey of excellence and growing expertise continues with our team reaching a remarkable strength of 190+.
This year, we proudly welcomed the third batch of EmPlus, fueling our team with fresh talent.
As Emvigo strides forward with vigour, 2023 promises to be a year of innovation, collaboration, and continued accomplishments.
2022
The Emvigo family expanded to a 150+ member team, offering a testament to our ever-increasing capabilities and expertise.
We achieved a significant milestone by acquiring a major player in the sustainability sector in the US, amplifying our influence in diverse industries.
Emvigo's portfolio expanded significantly, encompassing ECommerce, DevOps, and Digital Transformation, showcasing our versatility in addressing evolving technological needs.
The year also marked the launch of the second batch of the EmPlus.
2021
Emvigo's growth continued unabated, with our team size surging to 120+.
We embraced a hybrid work model, reopening our offices with partial attendance, fostering collaboration while ensuring safety.
Our achievements included the acquisition of a major player in the FinTech sector, underscoring Emvigo's prowess in delivering innovative solutions.
This year witnessed another milestone with the launch of the first batch of the EmPlus recruitment program designed to scout young talent to start a rewarding career at Emvigo.
In the spirit of solidarity, care, and support for our people, Emvigo organized a free vaccination drive, demonstrating our unwavering focus on employee well-being.
2020
The year began with a team offsite in Goa before the world was affected by Covid-19.
Despite the challenges posed by the global pandemic, our dedicated team expanded to 100+, showcasing our commitment to excellence even in challenging times.
Emvigo adapted swiftly to the new normal, transitioning to 100% remote work while ensuring uninterrupted service to clients.
Our global reach expanded further, gaining new customers in the US, Hong Kong and Switzerland, solidifying our reputation as a trusted technology partner.
The year 2020 was a testament to Emvigo's resilience, adaptability, and unwavering dedication to client success.
2019
This year was defined by our significant achievements – two prestigious awards (NHS Best Use of Data and Clutch Award) and collaboration with London Business School.
We grew substantially as team Emvigo expanded to 60+ members, prompting the opening of a new, spacious office in Cochin to accommodate the growing workforce.
2018
As Emvigo's impact grew, our client base expanded across the UK, Spain, Canada, USA, Uganda, Germany, India, Australia, and Saudi Arabia.
Our team size reached 40, and our expansion was marked by the establishment of a new office in the UK.
We acquired another major customer acquisition in the healthcare space and achieved a significant milestone – our first major customer in North America.
2017
As Emvigo's team expanded rapidly, reaching 50+ professionals, our corporate headquarters relocated to Kochi, Kerala, providing a strong base for further growth.
Continuing our product development journey, we initiated work on our second product, www.paygo.mobi, aimed at the African market through the independent entity V4 Communications Ltd in Uganda.
2016
This year saw an essential addition to the Emvigo family as Mr Anoop EP joined as Chief Technical Officer, bringing invaluable experience from his successful stint in Germany with HP.
We expanded our horizon with the inauguration of our first office in Kampala, Uganda, marking the beginning of our African operations.
2012-15
In 2012, driven by a vision to revolutionize the IT solutions industry, Sanjay Menon and Kenneth Wilson took a leap of faith, leaving their secure jobs to establish Emvigo Technologies Pvt Ltd in Technopark, Trivandrum, Kerala. This marked the beginning of our journey.
The foundation was laid for their flagship product, www.iamspara.com, and our global expansion continued with the launch of the first international office in Discovery Park, Kent, United Kingdom, led by CEO Mr Peter Lampe.
Emvigo ventured into software services and product development, catering to diverse geographies.
In 2013, we extended our reach, partnering with a Saudi company to explore the Saudi market, and in 2014, we extended our footprint to the UAE, partnering with a UAE-based company to explore the Middle Eastern market.