Emvigo Technologies Featured on Clutch as a top Software Developer in India
Emvigo Technologies
27/06/2019

15 Min Read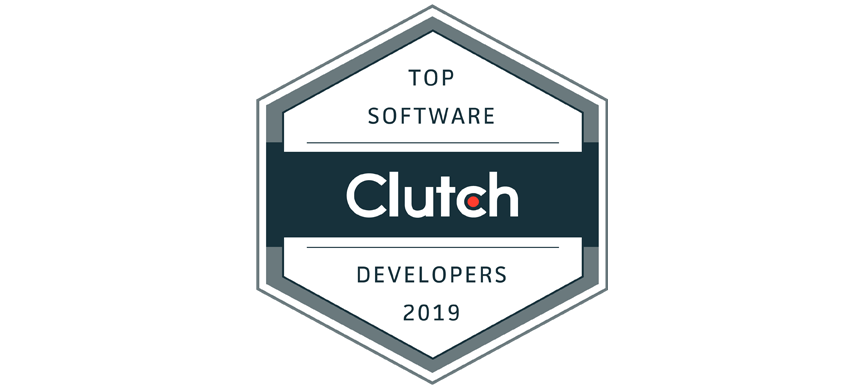 The importance of digital solutions has never been higher, with new technologies allowing businesses to be closer to their clients than ever before. We are a team of developers who specialize in bringing businesses closer to their clients, using web, iOS, and android development projects to deliver unrivaled results.
As we have striven to provide quality solutions for our clients, we have received some industry recognition as well. We are excited to share that we have been included on Clutch's list of the top custom software developers in India. Clutch is a leading provider of ratings and reviews for B2B service providers, offering directories of top vendors in markets around the world. We were the subject of detailed research, considering our marketing presence, previous work, and most importantly, our client reviews.
We have been lucky enough to receive several verified reviews from our clients, earning us a rating of 4.9 out of 5 stars, and feedback like this,
"Emvigo Technologies Ltd consistently suggests ways to improve our specifications and the final project. They have been patient about our design flaws and helpful in solving them with us."–Founder, GDPR Compliance Assessment Platform
In addition to recognition and rave reviews on Clutch, we have also been featured on Clutch's sister-site, The Manifest. The Manifest is an industry resource for firms of all shapes and sizes, offering industry insights and how-to guides. We were featured on their list of the top android developers in India, highlighting the quality and value of our services. And to further demonstrate that level of quality, we have joined othertop mobile app developers in creating a profile on the portfolio sharing site, Visual Objects.
We are proud to be featured as a top developer, not only on two separate platforms, but also for two separate services. Our commitment to quality development and our clients is unwavering, and we cannot wait to continue demonstrating our dedication and skill.